SmarterASP.NET is popular around the world and the firm claims to be operating the world's top three world-class data centers and offers reliable and flexible support to "mission-critical internet operations." , has been hit with a ransomware attack that took down its customers' websites that were hosted by the company. The company on Monday said it is in the process of recovering impacted data. According to reports, the ransomware attack hit and encrypted customers' web hosting accounts – which give customers access to servers where they can store files and data required to run their websites – thus crippling customer websites. SmarterASP.NET's website was also initially downed by the attack, but has since been recovered.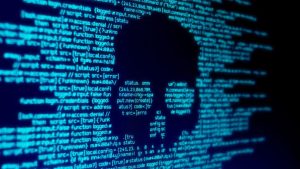 What is ransomware?
Ransom malware, or ransomware, is a type of malware that prevents users from accessing their system or personal files and demands ransom payment in order to regain access. The earliest variants of ransomware were developed in the late 1980s, and payment was to be sent via snail mail. Today, ransomware authors order that payment be sent via cryptocurrency or credit card.
"Your hosting account was under attack and hackers have encrypted all your data," according to a Monday notice on SmartASP's website. "We are now working with security experts to try to decrypt your data and also to make sure this would never happen again. Please stay tune for more info."
The company also noted that as soon as its database servers are restored, a majority of the websites will be back online.
"Once that's recovered, most of your sites will be up and running already. You will also be able to make DB back up right away on our control panel. We are optimistic that everything will be back to normal no longer than 12-24 hours. We will not go home until everyone is taken care of."
It must be noted that the SmarterASP.NET's website was also affected by the attack and it remained offline throughout the day but was back online on Sunday.
While it's unclear when the ransomware attack first hit, a rash of Tweets, starting Nov. 9, show customers angered that they were not notified of the attack via email after their services stopped.
According to a ZDNet report, the customer files were encrypted by a version of the Snatch ransomware, which is known for being distributed via spam email containing infected attachments or by exploiting vulnerabilities in the operating system and installed software. Typically Snatch ransomware locks down victim data and asks for a ransom between $500 to $1500 in Bitcoin.
SmarterASP.NET said on Monday morning it will need time to recover the remaining 10 percent of accounts, but it expects most customers to be back online within 24 hours. SmarterASP.NET is the third hosting provider to be ransomware attacked this year. In May, the company A2 Hosting, known provider of Windows Servers, was affected by a version of ransomware GlobeImposter 2.0
The second attack was on the provider iNSYNQ, in mid-July. The hackers used a version of ransomware MegaCortex to encrypt the data. Both companies took a few weeks to fully recover their customer data. And in the case of SmarterASP.NET it's likely to take as long as a lot of data has been affected.
What's Next? – Best Web Hosting Recommendation
One of the most important things when choosing a cheap Web hosting is the feature and reliability. HostForLIFE is the leading provider of Windows hosting. The performance and the uptime of the web hosting service are excellent and the features of the web hosting plan are even greater than what many hosting providers ask you to pay for. At HostForLIFEASP.NET, customers can also experience fast web hosting. The company invested a lot of money to ensure the best and fastest performance of the datacenters, servers, network and other facilities. Its datacenters are equipped with the top equipments like cooling system, fire detection, high speed Internet connection, and so on. That is why HostForLIFEASP.NET guarantees 99.9% uptime for web. And the engineers do regular maintenance and monitoring works to assure its web hosting are security and always up.