The "People" web part in SharePoint Online allows you to display information about people within your organization. This web part displays the user's profile picture, contact information, job role, and additional details.
Adding People web part to SharePoint online page
To add a People web part to a SharePoint Online page, enter the Edit mode by clicking the Edit button in the upper-right corner, click the plus "+" icon to add a new web part, search for the People web part, and select it to include it on the page.

When the people web part is added to a page in SharePoint Online, it inserts a default layout with options to edit, move, copy, or delete web part along with layout options.

On click of Edit option of the web part, a property pane on the right side of the screen appears displaying Layout options.

The "People" web part in SharePoint Online offers small, medium, and large layout options for displaying user profiles. The small size is compact and ideal for limited space, while the medium size strikes a balance between information and visual appeal. The large size emphasizes a more detailed and prominent display. By choosing the appropriate size, you can effectively showcase the desired information and create an engaging experience within the "People" web part.

In the medium and large layouts of the People web part, there are additional options available to enhance the display of profile information by using option "Add a profile link". In the medium layout, you can insert a tagline for each person, providing a brief description or role. In the large layout, there is an option to include a more detailed description for each person, allowing for a richer representation of their background or expertise.
To rearrange the order of people profiles in the People web part, simply use the Move button and drag-and-drop each profile to your preferred positions.

When hovering over a user's profile in the modern SharePoint "People" web part, it displays the user's profile picture, contact information, option to send email or start a chat and additional details such as inclusion of LinkedIn profile link etc.

Finding the Best & Cheap SharePoint 2013 Hosting
HostForLIFEASP.NET review is based on their industry reputation, web hosting features, performance, reliability, customer service and price, coming from our real hosting experience with them and the approximately 100 reviews from their real customers.HostForLIFEASP.NET offers a variety of cheap and affordable European Windows ASP.NET Shared Hosting Plans with unlimited disk space for your website hosting needs.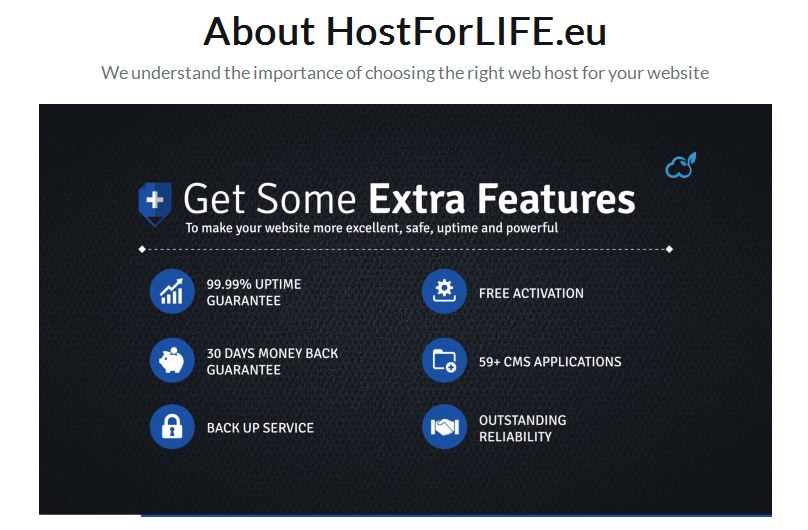 HostForLIFE revolutionized hosting with Plesk Control Panel, a Web-based interface that provides customers with 24×7 access to their server and site configuration tools. Some other hosting providers manually execute configuration requests, which can take days. Plesk completes requests in seconds. It is included free with each hosting account. Renowned for its comprehensive functionality – beyond other hosting control panels – and ease of use, Plesk Control Panel is available only to HostForLIFE's customers.
HostForLIFEASP.NET SharePoint 2013 Hosting Review
Hosted SharePoint Foundation 2013 in Europe is the premiere web-based collaboration and productivity enhancement tool on the market today. With SharePoint 2013 Foundation, you can quickly access and manage documents and information anytime, anywhere through a Web browser in a secure and user-friendly way. SharePoint hosting services start at only at €9.99/mo, allowing you to take advantage of the robust feature set for a small business price. HostForLIFEASP.NET offers a variety of hosted SharePoint Foundation 2013 plans as well as dedicated SharePoint 2013Foundation options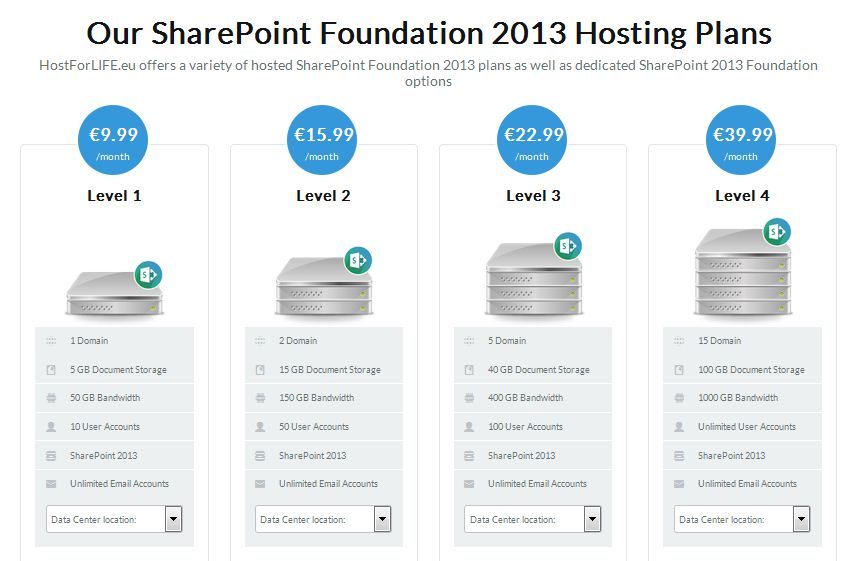 Whether you work with people across the office or across continents, hosted SharePoint Foundation 2013 allows you and your team members to share schedules, compare notes and collaborate on virtually any type of file
In addition to the free domain name, this hosting provider guarantees 30 days prorated money back to enable their customers to ask for a prorated refund if cancelling within the first 30 days, which ensures customers can put their money in safe. Besides, this company accepts both credit cards and PayPal. Therefore, the purchase is convenient and secure.